A real trailer:
One thing in a real trailer that you may notice is that there is a pattern in the order of credits in the trailer. they are shown in white letters on a dark background for effect. However, more recent films come across with more of a creative approach e.g. using computer graphics and visual elements or eevrn within the clips on the trailer.

Usually in the titles in a trailer the running order starts with distribution company or main studio backer. This is most likely going to be an independant distributer that did not finance the film so it will appear on its own. It is commonly listed as "Distribution Company Presents..." followed by the name of the production company. A lot of the time the production company will be established by you and can go from being just a name you have for yourself to a full fledged production house. This will appear as "A production company name production". After this the directors credits tend to come, labelling it "A directors name film".

titles in a trailer:

with the titles they can be in any order the people want them to be in but the thing that is most imprtant is at the start to have the production and distrobution comapys. these are a list of some that we could have in our trailer:

1-Distrubution comany

​​2- Production company

3- 5 star rating by the daily mail

4-From the makers of____

5-From the people who brought you____ and _____

6-Sentences or words that link in with the movie or to fit the trailer together

7- Twitter hashtag

8- Snapchat name

9- Facebook name so people can like the page and get updates about the film

​10- When its going to be in cinemas
here are some examples of titles in a trailer from jessabelle:
Powered by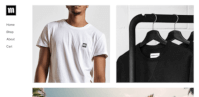 Create your own unique website with customizable templates.