OUR HORROR:
For our horror we were undecided on whether to make a paranormal or slasher and and in order to help us deiced we looked on google and see the public responses to other slasher films and see how much people like them and how well they do. we have done this by using google trends,

​
WHAT IS GOOGLE TRENDS?
Google trends is a facility on google that is for the public. It is based on google search which shows how often something is searched and entered into google. This is a great way to see how popular something is and how many people actually search for something. It isn't just used in the UK it is all round the world in various regions and languages so you can see not just people in the UK's searches, everyones. This is why we are using this to see how popular slashers are and what we can do to make our horror just as good as others.



WHAT FILMS DID WE RESEARCH?

We have decided to research two different slasher films:

This shows how popular horror films have been over time by looking at slasher and paranormal ones.
This is one of the most popular films that we found on google trends:
---









---

This is the first film we decided to research. This film follows a lot of the typical slasher stereotypes with killing somebody with a deadly weapon that would cause a very gruesome death. Also lots of people get killed and in a typical slasher more then one gets killed near the start but there is always 1 survivor. Texas Chainsaw a group of crazed murderous outcasts living next door to normal people. This film was released December 11 1998 and was produced by Tobe Hooper and Kim Henkel.

​




The Exorcist is one of the most horrifying films that has been made. It is based on actual events. A young girl starts acting strange such as levitating and speaking in tongues. When this is noticed she seeks medical attention but they couldn't do anything about it. However, they think she is being controlled by the devil. In the end a priest says they need to perform an exorcism. This film was directed by William Friedkin and produced by William Peter Blatty. The exorcist was released on the 26th December 1973.
---
here are a few popular paranormal films
| | | | |
| --- | --- | --- | --- |
| Before there was Amityville, there was Harrisville. Based on a true story, The Conjuring tells the horrifying tale of how world renowned paranormal investigators Ed and Lorraine Warren were called upon to help a family terrorized by a dark presence in a secluded farmhouse. Forced to confront a powerful demonic entity, the Warrens find themselves caught in the most terrifying case of their lives. | | Soon after moving into a suburban tract home, Katie (Katie Featherston) and Micah (Micah Sloat) become increasingly disturbed by what appears to be a supernatural presence. Hoping to capture evidence of it on film, they set up video cameras in the house but are not prepared for the terrifying events that follow | |
Powered by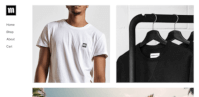 Create your own unique website with customizable templates.