The production company logo we produced is called Slasher Productions. To create this logo we used final cut pro, where we edited moving animations and sound together then added text for the logo. We have made the production company logo simple as we did not want to over complicate it. We think what we have produced is unique as we have used blood splashing over the screen to fit our title 'Slasher'.

To start of with we searched on Youtube a video of blood splashes. We searched this because the connotations of Slasher are blood. We then downloaded this clip and uploaded it on final cut pro. Then we thought it needed a better background for the blood therefore we added a flashing image into the back ground so it would make it our own. Using Final Cut Pro we found a sound effect which sounded like rain drops which could be seen as blood drops so we added it. We then used the text option to add text saying our production company name, 'Slasher Productions'.
Powered by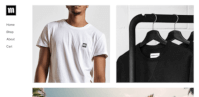 Create your own unique website with customizable templates.