We have rated our film as a 15 because we feel that it has strong violence and discriminatory behavior, Another reason to why we have rated the film a 15 is due to the jump scares that are shown through out the film and the level of messed up things as the girls are possessed and they have very strange behaviors and it shouldn't be shown as a 12 as this wouldn't be appropriate for children of that age,
The reasons its not an 18 rated film is because its not got any sexual scenes,strong portrayals of sexual activity and real sex. any sexual content would instantly make this production become an 18 as its not appropriate.
Powered by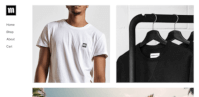 Create your own unique website with customizable templates.