LOCATION
through out our trailer we used a variety of locations:
| | |
| --- | --- |
| | Abandoned hospital- we decided to use an abandoned hospital to set our story line up as it is an unusual place and there would be seen to be a lot of strange spirits around somewhere like this as they're would of been many deaths at the hospital at its time of use and would be seen to be somewhere rebellious for the 4 girls to go. |
| | |
| --- | --- |
| behind the drama studio- the reason that we decided to film behind here was because the entire room is black which when all the lights are off and we use our lighting there is nothing in the background so the place look secretive and makes the audience curious as to where they are and gives a level of secrecy to what they are doing. | |
| | |
| --- | --- |
| | field- we use a field to show when the girls are in a confused state of mind, This shows that there is nothing around them and they want to be alone while they do there own things such as hurting them selves. Also when the girls are trying to clear there head and scream they are on a field to show that they are isolated. |
---
Props
Powered by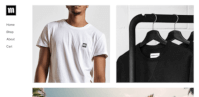 Create your own unique website with customizable templates.