---
1)
This is the original image before we edited it.
This was what it looked like when we first edited the image. We realised that the bottom of the face still had a lot of colour on it. We didn't want it to look like this because we wanted the hand to stand out the most as it is covered in blood. The face looks good in black and white because it makes her look more scary.
We edited this image on pic monkey which is a simple website to edit it on. We put most of the effects onto the image to see which one worked best. We decided to lower the saturation so there was less colour but on the hand we put it up. We felt that this looks a bit too much like pop art.
2) The face in this image is a lot better however the hand looks like it is covered in paint (witch it was) but we needed it to look like blood. With the face on this image i edited it on photoshop, this is more of a higher quality software to edit on than pic monkey. I first of all put the image in black and white
Powered by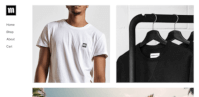 Create your own unique website with customizable templates.