In our research we looked at what type of horror is making the most money off of Box Office Mojo. Here is what it showed:
The film at the top, The Sixth Sense, is a paranormal film and is making the most money, which came out in 1999. It has made an extraordinary amount of $293,506,292 in theaters and lifetime gross. The exorcist is supernatural which is the second highest amount. Through the top ten we can see films like paranormal, supernatural and thrillers. There aren't actually many slasher films so this gives us a great opportunity to put in a slasher as there are none in the top 10 on box office moji, so we wouldn't be competing with any of them.
Top 3:
"The Sixth Sense" isn't a thriller in the modern sense, but more of a ghost story of the sort that flourished years ago, when ordinary people glimpsed hidden dimensions. It has long been believed that children are better than adults at seeing ghosts; the barriers of skepticism and disbelief are not yet in place. In this film, a small boy solemnly tells his psychologist, "I see dead people. They want me to do things for them." He seems to be correct.
http://www.rogerebert.com/reviews/the-sixth-sense-1999
---
2-Something beyond evil is happening in a little girl's room. Regan has brutally changed both in the way she looks and the way she acts, with violent outbursts on everyone who comes in contact with her. Her worried mother gets in contact with a priest who comes to the conclusion that Regan is possessed. The top priest who can deal with an exorcism, Father Merrin, is called in to help save Regan from the demon inside her.
http://www.imdb.com/title/tt0070047/plotsummary
---
3- Horror movie about a housewife (Michelle Pfeiffer) haunted by the spirit of a young woman seeking for help and revenge. Michelle Pfeiffer's character find out really nasty secrets in his husband's past.
http://allreaders.com/movie-review-summary/what-lies-beneath-4383

---
Powered by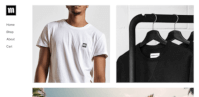 Create your own unique website with customizable templates.