Before making our AS Media trailer we had the task of a 'SWEDE'. This is copying each shot from an already existing trailer. This consists of copying and re-making the range of shots that proper producers and directors have done, choosing similar cast and editing techniques.

We chose the film trailer 'Ouija' because it comes under the category of paranormal witch we wanted to do for our AS trailer and thought it would help us better our acting skills.
Powered by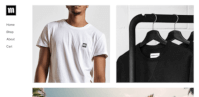 Create your own unique website with customizable templates.