It is important to decide on the time of day to film because different genre of films are seen to be more effective if they are filmed in different times of the day. For example romantic films would be usually seen to be in mid-day in the light or at night in a restaurant with candle lit dinner to set a romantic mood. Due to the fact our genre for our opening title sequence is horror it means we have to make sure that it is at night because it will be dark. The reason it would need to be dark is because it adds more tension to the clip. This is because it means that no one can see you and you can't see anyone else unless they are close to you meaning it is easier for someone to sneak up behind you and attack you without no idea of who it is. Also because no-one will be able to see you it means you will not be able to get help. This builds up tension for our audience and the victim will be seen as more vulnerable due to the fact that they won't be able to be helped.
We filmed our trailer in all different times of the day. The start of our trailer is filmed in the day where nothing bad has happened to the girls yet they are just going to visit the abandoned hospital and are unaware of anything so a high key lighting is used. After the story line part of our trailer is shown we then see a variety of high key and low key lighting so we have filmed in day and night, this is because when the girls are only just realizing that weird things are happening to them we are still using quite bright lighting but when they realize something is wrong and the audience learn that they are possessed then the use of low key lighting comes into place as it makes the mood more surreal and shows the suspense and signifies the fact that the girls are possessed and doing strange things to themselves.
Powered by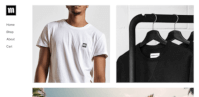 Create your own unique website with customizable templates.