Shooting schedule
When you are making a film it is important to to draw up a shooting schedule. In the schedule you must include things such as the times and dates that you are going to be filming. Also you can include what you are going to be filming on each day and the location. The location is stated to allow all production and cast to know where abouts the filming is going to take place. The time and date allows us to see when we are going to be filming.

Here are some examples of good shooting schedules:

These examples that we found off the internet are good examples of a shooting schedule. They are very detailed and they each show what is going to happen when shooting is taking place. We also lile how they include everything they would need to bring with them when shooting and it clearly states what days and times this will be happening.
This shooting schedule is a bad example of a shooting schedule. It lacks a lot of important information that you would expect to find on a shooting schedule for example there is no equipment that will need to be brought and no indication as to what scene will be shot.
Once looking at these examples we decided to make our shooting schedule have enough detail so we would be able to know what to do and when it was going to happen etc. Its a very important part of filming because we need to follow it and is going to help us be organised. This will prevent us from falling behind with our filming and help us to get things done on time.
Here is our shooting schedule that we used to help us:
Slasher Production shooting schedule for trailer
| | | | | | |
| --- | --- | --- | --- | --- | --- |
| Day/ Date | part of trailer | Shot description | location | character | equipment/special requirements |
---
23rd November 2016


25th November




6th December 2016


11th December 2016


​
13th December 2016

14th December 2016


start



fast paced clips




fast paced clips



fast paced clips




fact paced clips


​at the end of trailer


at the hospital, messing around in the abandoned hospital. Ella gets dared to go in and hides from her frienfds and then scares them, theny then leave.

​Ella runs in the feild away from voices. Lily gets dragged on the grass her feet in the mud and also her hands clawing in the mud as though someone is grabbing onto her and she is trapped.

Chelsey in the boiler room, tied to a chair and gets murdered with a screw driver, flashing lights.


Lily and Chelsey filmed cutting eachother with knifes as they are possesed. Flashing lights to create a better atmposphere and we will make them into quick clips.


Messed up hair and make up, making all characters look possesed, playing with knifes, swaying there heads, singing songs.

Katie and Ella sat on floor and Katie is playing with a jack in the box and then Ella crawls up to camera and screams to scare audience.

abandoned hospital

​feild



​boiler room




school classroom

​

drama studio


​drama studio


all of them

​
​Ella and Lily


Chelsey





Lily and Chelsey
​


All characters


Ella and Katie

microphone, camera equipment

​
​blood, camera equipment


screw driver, rope, chair, camera equiptment


Knife, camera equipment



Knife and camera equipment, blood


camera equiptment, blood, jack in the box

​


Powered by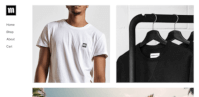 Create your own unique website with customizable templates.